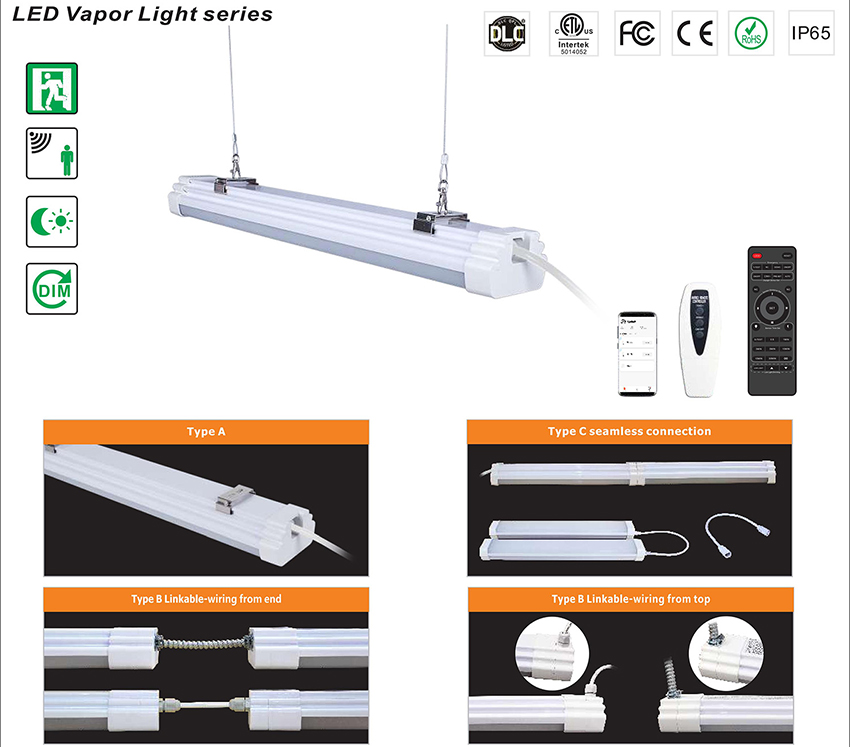 Product features:
·       Can be used as hospitality lighting. Suitable for illumination of bathroom, kitchen, utility room, bedroom, entryway, hallway, closet, dining hall, lobby, corridor, office, workshop, and garage.
·       Multi-function: On/Off, microwave motion sensor, emergency
·       Multiple installations: Suspended, wall mount, and ceiling surface mount installation.
·       All mounting accessories (brackets, screws, role plug) are included.
·       Beam angle: 270°
·       Wattage: 25W, 36W, 45W, 60W
·       Multiple input voltages: 180-264V
·       Suitable for use in -25°C to 40°C ambient temperatures.
Providing excellent Customer service and top-quality products are our first and foremost priorities.
Our Quality Control team thoroughly evaluates and tests every product we sell and in addition to our industry-leading 5-year warranty, we have a dedicated customer service team trained to handle and promptly address any issue with your orders.
Should your professionally installed product become defective during the warranty period, our direct replacement policy will get you up and running in no time!
Whether you are a consumer, an independent electrician, or a contractor, you can count on our complimentary consultation service and assistance on taking advantage of government incentives.
If you have any questions, please contact us.
---
Post time: Aug-31-2022