What is LED linear lighting?
LED linear lighting is defined as a linear shape luminaire (opposed to square or round). These luminaires long optics to distribute the light over a more narrow area than with traditional lighting.  Usually, these lights are long in length and are installed as either suspended from a ceiling, surface mounted to a wall or ceiling or recessed into a wall or ceiling.
In the past, there was no such thing as linear lighting; this made lighting some building and areas difficult. Some areas which were more difficult to light without linear lighting was long spaces in retail, warehouses and office lighting. Historically these long spaces were lit with large incandescent bulbs which did not provide much useful lumen output and produce a log of wasted light in order to get the required spread. Linear lighting first started to be seen in buildings around the 1950s in industrial spaces, with the use of fluorescent tubes.  As the technology grew it was adopted by more, which led to linear lighting being used in many workshops, retail and commercial spaces as well as domestic garages. As demand for linear lighting grew so did the demand for a more aesthetically pleasing product with better performance. We saw great leaps in linear lighting once LED lighting started to become available in the early 2000s. LED linear lighting allowed for continuous light lines without any dark spots (previously left where one fluorescent tube finished and another started). Since the introduction of the LED into linear lighting the product type has grown from strength to strength with aesthetical and performance advances being constantly driven by ever-increasing demand. These days when we look at linear lighting there is a plethora of options available such as direct/indirect, tuneable white, RGBW, daylight dimming and much more. These fantastic features packaged into stunning architectural luminaires can result in unrivalled products.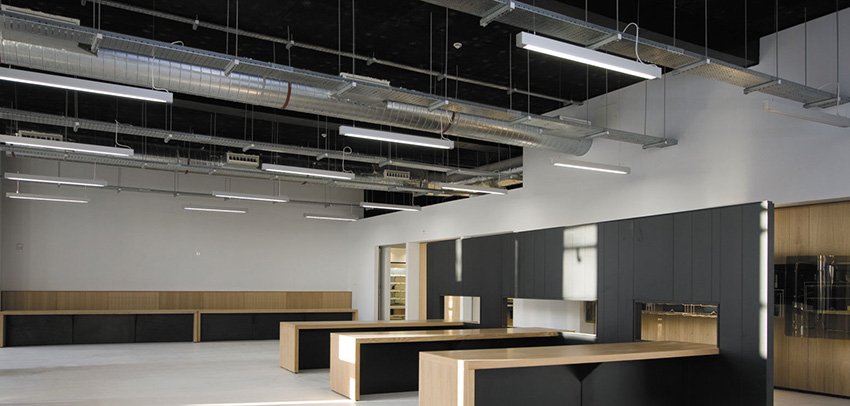 WHY LED LINEAR LIGHTING?
Linear lighting is has become increasingly popular due to its flexibility, excellent performance and aesthetic appeal. Flexibility – linear lighting can be mounted into almost any ceiling type. You can get surface mounted, suspended, recessed and grid ceiling mounted. Some linear lighting products offer a range of connecting shapes in corner L shapes or T  and cross junctions. These connecting shapes combined with a range of lengths allow lighting designers to create truly unique designs with a luminaire that can be designed to fit the room. Performance – LEDs are directional, reducing the need for reflectors and diffusers that and reduce efficacy. Aesthetics –  it is often not enough to have excellent performance; this needs to be matched with stunning design. However, LED Linear has a pretty strong offering in that department as linear lighting provides a massive amount of versatility for creating unique and eye-catching designs. Custom designs with corners, squares, long linear runs, direct/indirect light and custom RAL colours are just a few of the options available that make LED Linear an easy choice. Colour temperature – LED Linear lights can often offer a wide range of colour temperatures, flexible to meet the lighting environment.  From warm white to cool white, different temperatures can be used to create mood and atmosphere in a space. Also, linear lighting is often available in tunable white and RGBW colour changing light – controlled by remote control or wall control.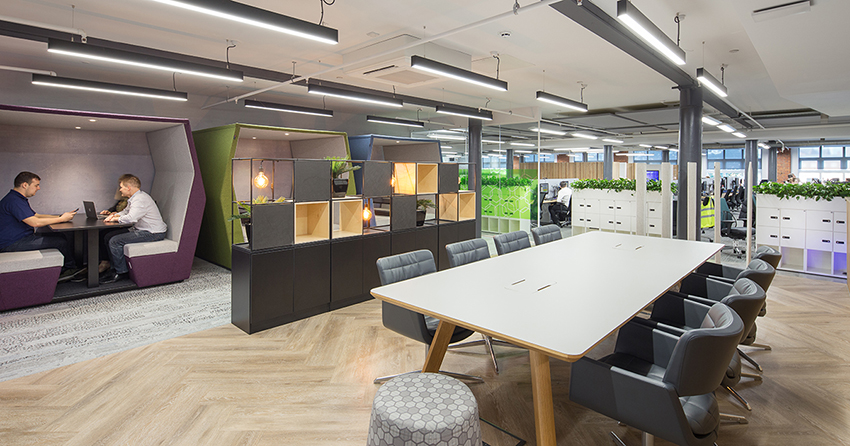 WHAT ARE THE TYPES OF LINEAR LIGHTING?
Linear lighting is now available in a lot more options than when it was first introduced many years ago. When we look at mounting, linear lighting can be recessed, surface mounted or suspended. With regards to IP rating (ingress protection), many products are around IP20 however you will find luminaires on the market which are IP65 rated (meaning they are suitable to kitchen, bathrooms and places where there is water). Size can also vary greatly with linear lighting; you can have single pendants of linear lighting or continuous runs of over 50m. These could be large enough to illuminate a room or small linear lighting for ambience or task lighting such as under-cabinet lighting.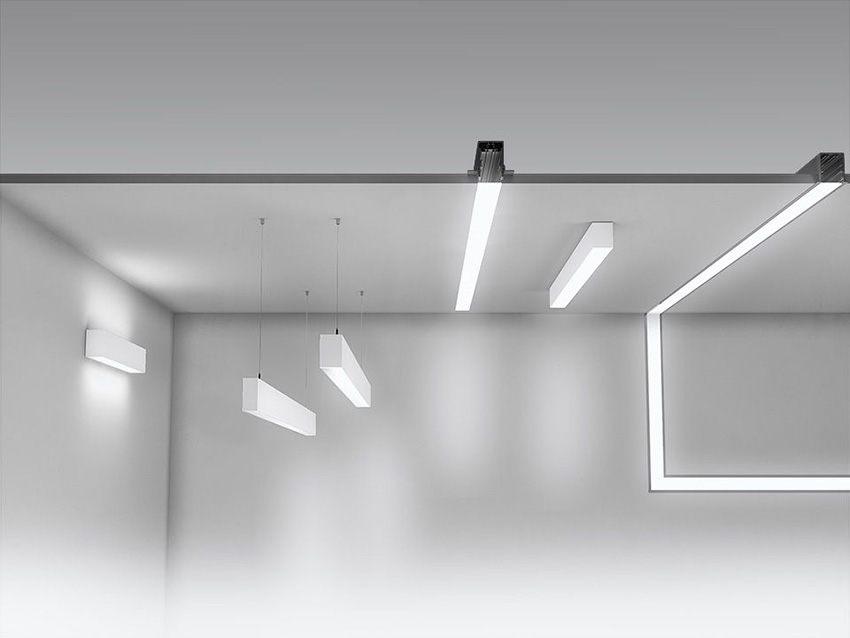 WHERE IS LINEAR LIGHTING USED?
Due to the flexibility of linear lighting the products are used in a wide and increasing variety of applications.  In the past, we used to see linear lighting often used in commercial spaces such as retail and offices however we are now seeing more and more linear lighting used in schools and even in domestic applications for ambient lighting.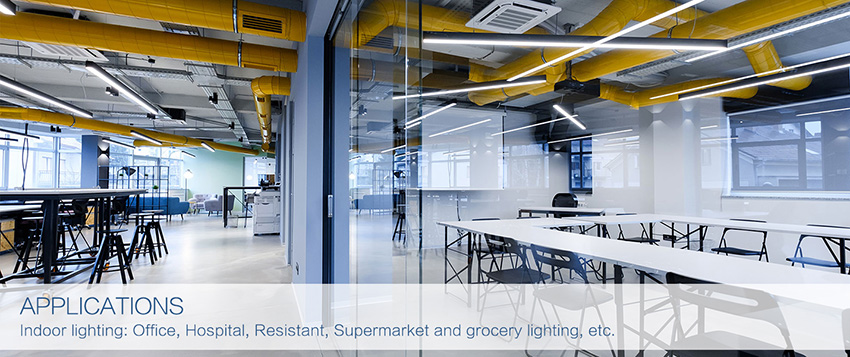 ---
Post time: May-13-2021