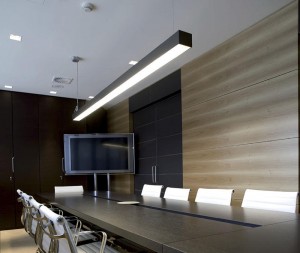 Perfect For Many Applications
Our office lights come in many mounting options making them completely versatile and applicable to many environments.
High Brightness & Energy Efficiency
Our drivers, LED's and designs ensure you get the most light per watt to ensure maximal savings every month. Forget traditional fluorescent, LED is the better in every way.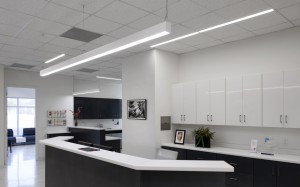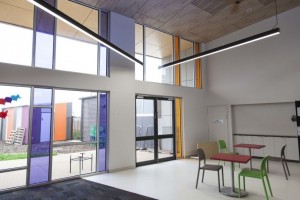 Easy Installation
With so such versatile design, we make it easy install and implement our linear lights into any room. All surface mounting and suspending installation ways available.
Linear Office lighting can be the ideal option for offices with high ceiling and open layout to small home office spaces. Linear office lights work best with offices that require lighting based on their architecture like the type of ceiling. Choosing the perfect lighting for your office can create your ideal working environment with an aesthetic touch.
OPTIONS OF LINEAR LED LIGHTING
The first type of lighting is that dependent on the ceilings like drop ceiling lighting, drywall ceiling lighting and open ceiling lighting. Drop ceiling lighting has metal grids hung along the ceiling with several panels in a uniform linear layout. These type of lighting is handy in illuminating a large office space.
Drywall ceiling lighting is for ceilings constructed with hard material and can be suspended or mounted on the ceiling. Open ceiling lighting on the other hand only works by suspending the lights below the ceiling structure. It is the best alternative for either direct or indirect lighting.
APPLICATION OF OFFICE LED LINEAR LIGHTING
Office Linear lighting is the best way to illuminate the office with very high ceilings. The lighting designer can use pendant mounted fixtures to provide illumination without the glare. Alternatively, you and your designer can use high bay lighting if the ceiling is very high and the lighting needs to illuminate 20 or more feet downwards. You can use linear office lighting for your ceiling to provide focus to a specific area like a conference table or reception area. For that application, you would have better lighting going with recessed can lighting.
If you are looking to save on cost and want lighting for general office work, then fluorescent wrap fixtures are your perfect solution.
Is your ceiling a drywall one? If it is, then you can go with surface mount fixtures. They are the attractive alternative to recessed lighting and can give the same illumination as recessed lighting but with the esthetic touch. For small offices located in old or modern office buildings with drywall ceiling, linear office lighting gives that much needed direct light for getting the job done.
VARIETIES OF OFFICE LINEAR LIGHTING
Office Linear Lighting has a vast variety of fixtures to choose from. For very high ceilings, lights like Ultra Modern Pendant light, Suspended Linear ceiling light, Modern Suspension lights or their LED Suspended module alternates can provide the lighting you require. Offices in the manufacturing industry can also use Modern Louvered Industrial Strip lights, Linear Indirect Lights with Louver Housing, as well as Tandem Baffled High Bay lights. Clients can also opt for cloud models, parabolic series lights, or cove lights for their office lighting needs. In some instances, lighting designers can also install two or more types of lights with one acting as the primary source of light and the other as the complementary source.
Office Linear Lighting does not have to be complex and frustrating since the types inform their application and that makes it easy to select from the variety of lights available in the market. The various lights vary in terms of range of illumination and while some offices may only need a few suspended lights, others may need both drop and drywall ceiling lighting.
---
Post time: Mar-29-2021